REGAL CINEMAS 14/LA LIVE
IMPORTANT Ticketing & Parking Information
HRIFF Ticketing Guide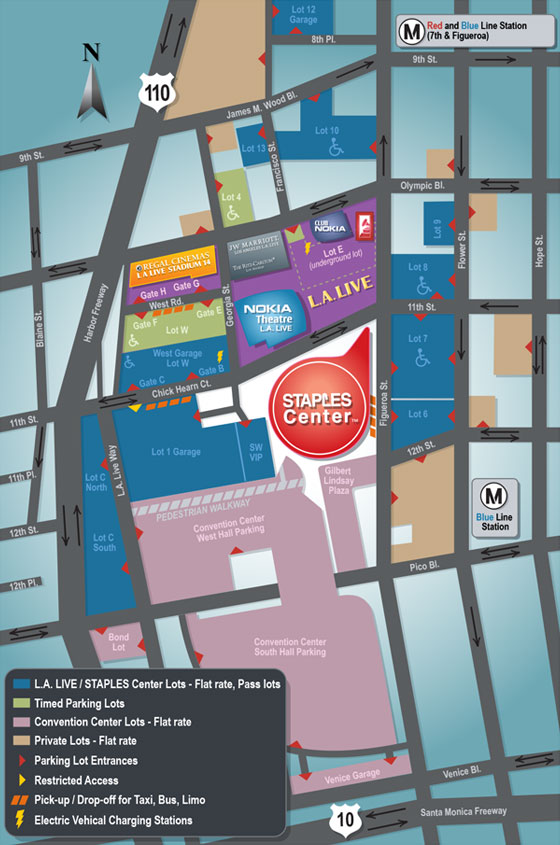 HRIFF TICKETING at Regal Cinemas at LA LIVE
To Reduce Check-In Time at Festival: Pre-Purchase Tickets Online & Print-At-Home! It is recommended to arrive 30-45 minutes early if purchasing tickets at the festival. Regal Cinemas Box Office DOES NOT handle HRIFF Festival Ticket Sales or Check-In.
Tickets may be purchased online or at our HRIFF Box Offices - located at Regal Cinemas LA LIVE:
HRIFF MAIN BOX OFFICE in Lobby at Regal Cinemas
HRIFF BOX OFFICE #1 is located inside the main lobby of the Regal Cinemas.
HRIFF MAIN BOX OFFICE accepts Credit Cards / Debit Cards / Will Call Ticket Pick Ups.
*Note that this is NOT the main Regal ticketing booth windows (those are located outside at corner of Olympic and Georgia). Do not stand in that line. Instead, walk inside theatre lobby and the HRIFF Box Office will be set up inside near the lobby and concession area.
HRIFF Main Box Office is open all day, starting 15min prior to first screening of each day that the festival is showing films at that venue.
HRIFF Main Box Office at Regal Cinemas only accepts credit cards.
No Cash Sales accepted at HRIFF Main Box Office at Regal Cinemas.
HRIFF BOX OFFICE - WEST GARAGE
HRIFF Box Office #2 (limited cash sales Box Office) is located in the LA LIVE WEST GARAGE.
For those needing to pay with cash for tickets during the festival: this is the only place to do so.
G1 West Box Office opens 30min prior to first screening of day, for 30 min. only
HRIFF BOX OFFICE #2 is open for limited hours and is the only Box Office that accepts CASH.
HRIFF BOX OFFICE #2 in L.A. LIVE West Garage is open on following days & times ONLY:
Feb 13th (from 4:00pm-4:30pm)
Feb 14th (from 10:30am-11:00am)
Feb 15th from (10:30am-11:00am)
West Garage Box Office is Located at the corner of Georgia St and West Street. In the West Parking Garage, directly across the street from the Regal Cinema Complex.
Check-in process for purchasing tickets at Regal Cinemas 14 / LA LIVE is as follows:
Go to HRIFF Main Box Office - located in The Regal Cinemas lobby.
Be prepared to wait in-line to purchase tickets or to pick up Will Call Tickets. For popular films and events, lines may be significant.
Once tickets are picked up from HRIFF Box Office, head into the Regal Cinemas 14 lobby.
Check-In at HRIFF Hospitality to be given entrance to your films specific theater.
Get concessions and find you way to your cinema in this very large complex.
This can be time consuming, and is why it's recommended to purchase festival tickets online and use Print-At-Home option. Make sure to allocate time to park, to visit HRIFF Box Office, to check in at HRIFF Hospitality, and to find your theater by the listed screening start time.
Regal Cinemas Directions
Parking at Regal Cinemas / LA LIVE
REGAL CINEMAS - LOT 4
When attending a movie at Regal Cinemas L.A. LIVE Stadium 14, we strongly recommend parking in Lot 4 located on the north side of Olympic Blvd. at Francisco Street.
If Lot 4 is full, please use the West Garage (Lot W) Gates E and F only.
Lot 4 Parking Rates (with validation from Regal Cinemas)
$6 = First 4 hours
$10 = First 4 1/2 hours
$5 = Each additional ½ hour (or fraction thereof)
$25 maximum
Lot 4 Parking Rates (without validation)
$5 = First 2 hours
$5 = Each additional ½ hour (or fraction thereof)
$25 maximum
30 minute grace period
Discounted Parking:
All day parking for a flat rate ($10.00 - $20.00 is located across street in independent parking lots, not affiliated with HRIFF or LA LIVE / Regal Cinemas. Park at your own risk.
There is street parking (free and metered) around the area of Pico & Grand streets in downtown and beyond, for those willing to walk (about 15 min) to the cinema.
DO NOT contact venues with questions about film screenings, event times, ticketing, or any general festival questions. Venues only know general information about their particular venue.
Send and festival questions to Info.HRIFF@gmail.com.