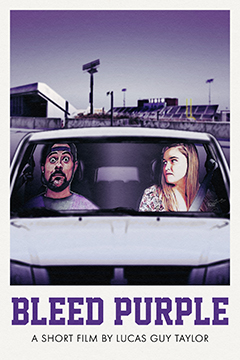 Bleed Purple
(USA)
Director: Lucas Guy Taylor
Bleed Purple explores themes of loss and learning to cope with life after tragedy. In this short film, a bereaved daughter gets to have one last chat with her dearly departed dad.
Starring: Kevin Smith, Jordan Monsanto, and Jason Mewes
2022 BEST ACTOR in a Short Film - Kevin Smith
2022 BEST SHORT FILM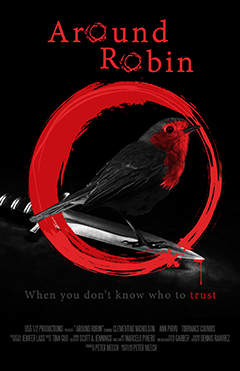 Around Robin
(USA)
Director: Peter Meech
A young celebrity receives a letter from a mysterious stalker and develops catalepsy, a condition that paralyzes her whenever she feels threatened. As more letters arrive, suspicion falls on members of her inner circle, all of whom are dangerously obsessed with her.
AROUND ROBIN was shot on location in Los Angeles, in and around a charming postwar apartment building. The film combines professional actors with actual residents of the building who serve as a Greek chorus, commenting on the murder that lies at the center of the film.
Starring: Clementine Nicholson, Torrance Coombs, Ann Pirvu, and Peter Meech
SOUTHERN CALIFORNIA PREMIERE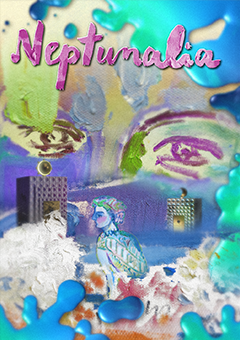 Neptunalia
(USA)
Director: J. Santos
A lone harpy's world is turned upside-down when an enormous tear falls from the sky.
The world of Neptunalia is the union between J.Santos (Editor on Chef's Table, Unsolved Mysteries) composer Tyler Sabbag (Chef's Table, Lost LA) and painter Anne-Louise Ewen.
Neptunalia was the name of a two-day Roman festival in honor of Neptune that celebrated the end of a long drought. The film explores the end of an emotional drought through the union of two realms.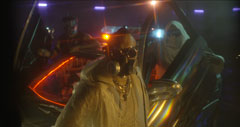 Lost In Pantitlán
(MEXICO)
Director: Emilio Guerrero Alexander
In a futuristic Mexico where the law no longer exists, three twisted Agents of Order go on their routine patrol through the city in search of wicked fun and brutality when they come across a homeless busker and target him as the victim of the night.
Inspired by true events where the band's lead guitarist got kidnapped by police, Perdidos In Pantitlán takes place in a not-so-absurd reality where police are in full control of the city. It's represented in a cyberpunk, sci-fi environment to reflect on how today's world needs to be seen through a preposterous optic to be understood and see how we're not that far away from what is depicted. Best Music Video of 2021 at the Hollywood Reel Independent Film Festival.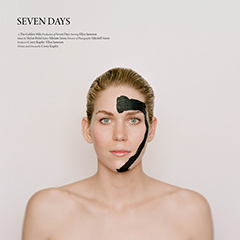 Seven Days
(USA)
Director: Corey Kupfer
Seven Days is an anthology of seven women, a tour-de-force performance, all played by the same actress; and each woman refuses simple definition. There is no one side too strong or weak, good or bad, free or bound. A homeless teacher, wealthy housewife, single mother, social activist, polyamorist, sex worker and same-sex partner, they are seven possibilities, and one woman.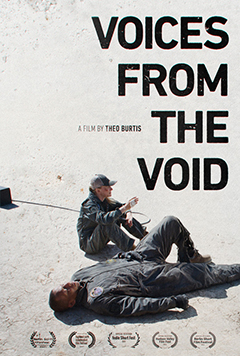 Voices from the Void
(USA)
Director: Theo Burtis
Two shipwrecked astronauts fight over how to get rescued from an alien desert.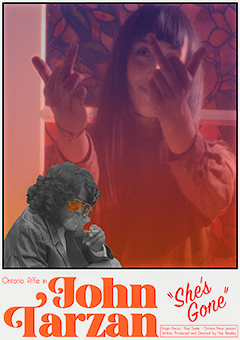 John Tarzan
(USA)
Director: Max Beasley
John Tarzan (Demorge Brown) is a private eye at the end of his rope. The setting is Los Angeles, 1971, but far removed from the glitz and glamour of Hollywood. Rather, John spends his time in the fringes and valleys of the city, whether it's his hovel in South Pasadena, or the "ranch style house in Rancho" where the parents (Paul Danke and Christina Marie Leonard) have asked for his help to find their missing daughter. But she's not the only thing missing in John's life; a recent heartbreak haunts him as he figures out his next move.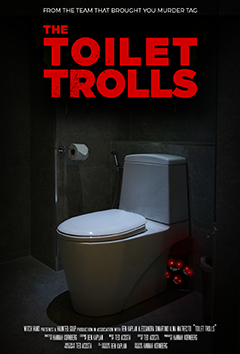 The Toilet Trolls
(USA)
Director: Hannah Kornberg
A self absorbed actor in town for pilot season rents an apartment infested with toilet trolls under control by an evil Etsy artist.