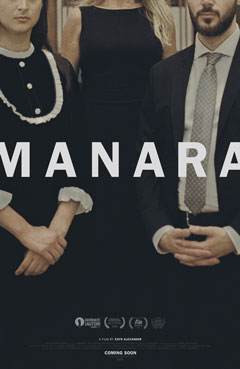 Manara
(LEBANON)
4:00 PM
Director: Zayn Alexander
Shorts Program 31A
Tragedy strikes when the Zayyad family loses its patriarch under mysterious circumstances, leaving the surviving members to fend for themselves within a judgemental community in southern Lebanon in this dramatic film that won BEST SHORT FILM at HRIFF 2021.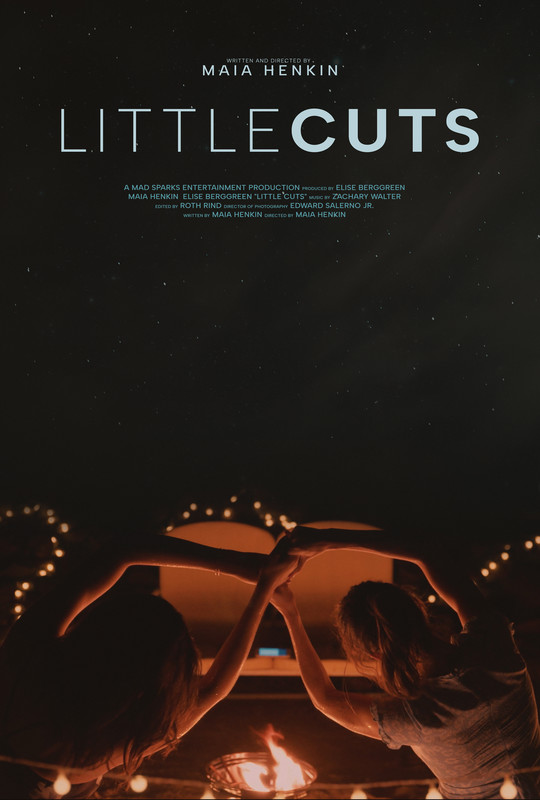 Little Cuts
(USA)
4:00 PM
Director: Maia Henkin
SHORTS PROGRAM 31A
A female-led project that examines abuse, displacement and subtle bullying that can occur in female friendships. Written and directed by Maia Henkin and produced by Elise Berggreen ("Shameless"), the queer award-winning associate producer.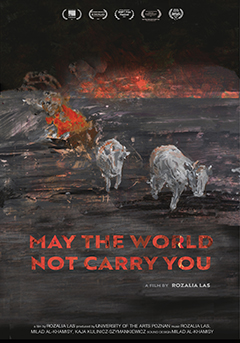 May The World Not Carry You
(Poland)
4:30 PM
Director: Rozalia Las
Award Shorts Program 31B
A hand-painted cel animation about betrayal. In despair, the abandoned lover must endure how her great love marries another.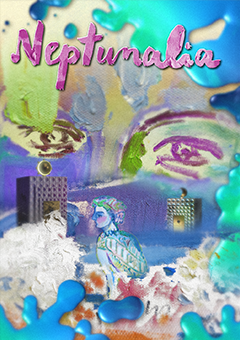 Neptunalia
(USA)
4:30 PM
Director: J. Santos
Award Shorts Program 31B
A lone harpy's world is turned upside-down when an enormous tear falls from the sky.
The world of Neptunalia is the union between J.Santos (Editor on Chef's Table, Unsolved Mysteries) composer Tyler Sabbag (Chef's Table, Lost LA) and painter Anne-Louise Ewen.
Neptunalia was the name of a two-day Roman festival in honor of Neptune that celebrated the end of a long drought. The film explores the end of an emotional drought through the union of two realms.
Aug 31st, Regal Cinemas / L.A. Live
G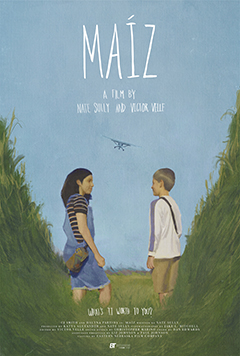 Maíz
(USA)
4:30 PM
Director: Nate Sully & Victor Velle
Award Shorts Program 31B
MAÍZ" is a coming-of-age story about Otis, a small and timid twelve-year-old who dreams of escaping his little Nebraska hometown.
While detasseling corn on a hot summer day with a bunch of older boys, he encounters Alejandra, a mysterious and strong-willed girl.
He decides then and there that he's going to get to know her. But it won't be that easy. He'll have to get past the other kids and overcome his fear.
In the process, he'll learn the meaning of determination and sacrifice.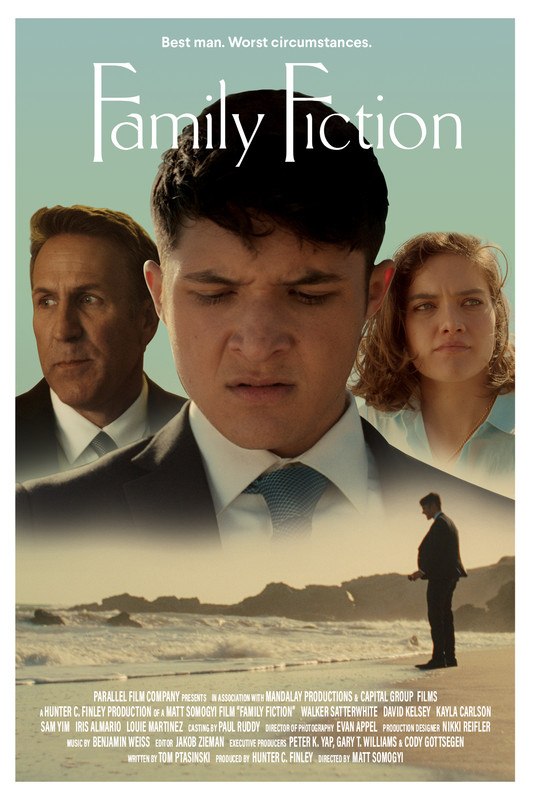 Family Fiction
(USA)
5:00 PM
Director: Matt Somogyi
5pm Shorts Program 31C
Max is the best man at his father's second wedding, a role he reluctantly accepted, and a decision he increasingly regrets. On the day of the event, Max makes an irreversible mistake and a confrontation with his dad becomes inevitable.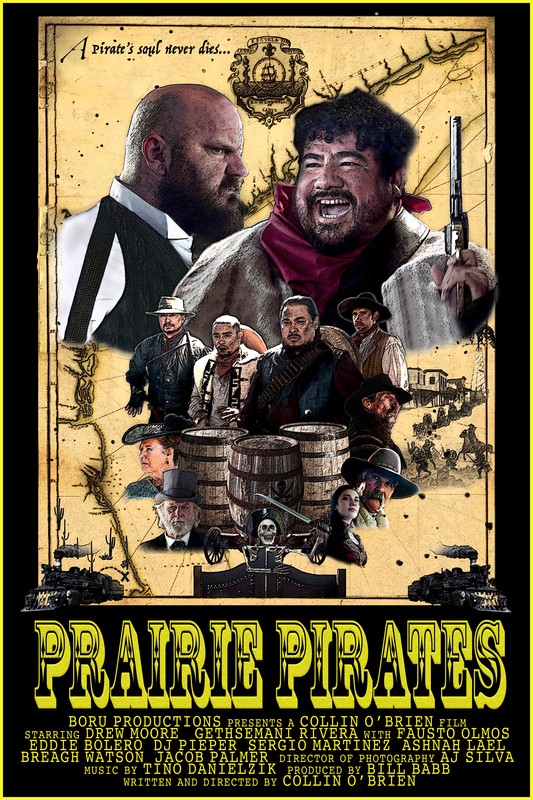 Prairie Pirates
(USA)
5:00 PM
Director: Collin O'Brien
5pm Shorts Program 31C
A wanted bandito's celebrations are interrupted by a traveling Sheriff who's looking for a drink and an answer to a growing threat in the west. The scheming bandito only sees the swinging bag of gold from the Sheriff's hip…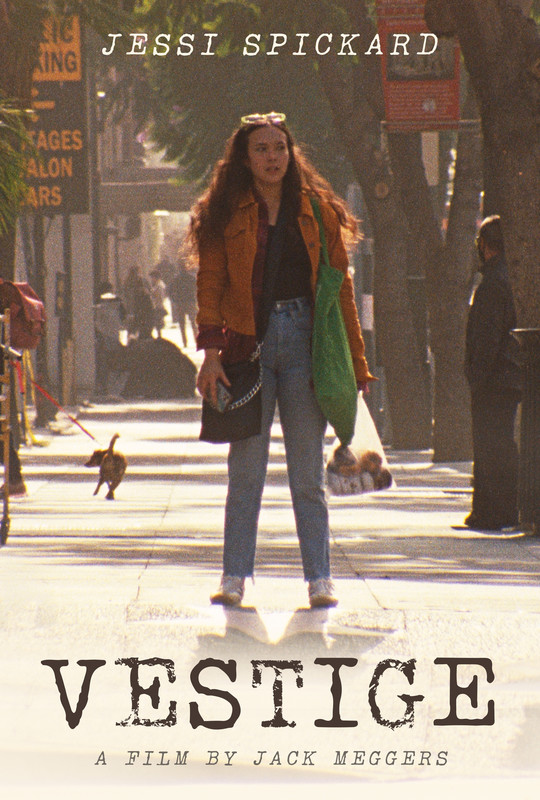 Vestige
(USA)
5:00 PM
Director: Jack Meggers
5pm Shorts Program 31C
A struggling actress confronts her doting father after she suddenly recalls a traumatic memory from her childhood.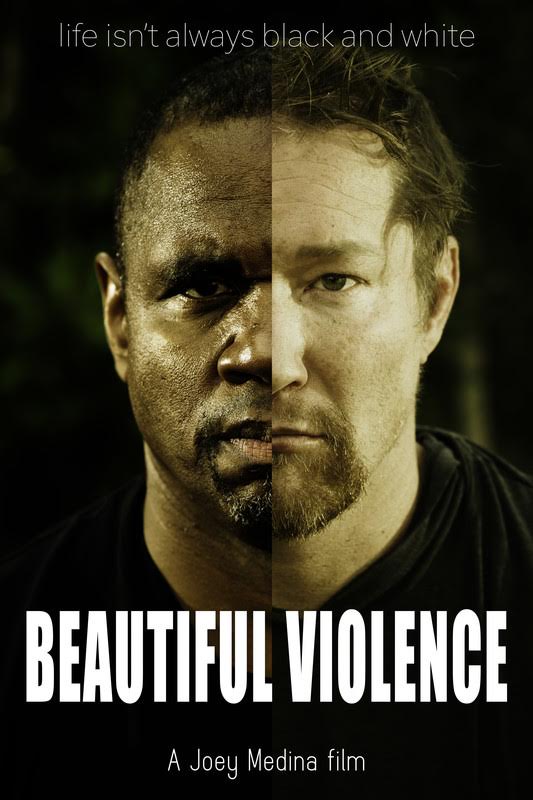 Beautiful Violence
(USA)
5:00 PM
Director: Joey Medina
SHORTS PROGRAM 31C
A powerful and gripping story about a white terminally ill businessman who uses racism to force an African American man he never met before to kill him in order for his family to receive his life insurance money.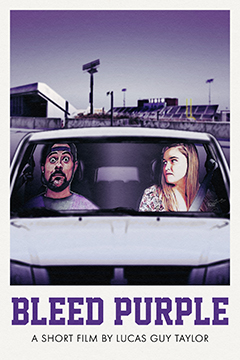 Bleed Purple
(USA)
6:00 PM
Director: Lucas Guy Taylor
SHORTS PROGRAM 31D
Bleed Purple explores themes of loss and learning to cope with life after tragedy.
In this film, a bereaved daughter gets to have one last chat with her dearly departed dad.
Starring Taylor Taylor & Kevin Smith
2022 BEST ACTOR in a Short Film - Kevin Smith
2022 BEST SHORT FILM
SOUTHERN CALIFORNIA PREMIERE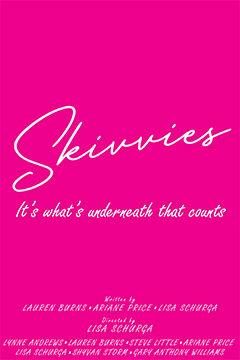 Skivvies
(USA)
6:00 PM
Director: Lisa Schurga
Shorts Program 31D
Jamie Turt, the new owner of the shapewear company, "Skivvies" struggles to hold on to her creative vision while juggling misfit employees, an overbearing, ultra religious, landlord and her Uncle Barney, who thinks tits and ass are always the answer. A mix between "The Office" and "Mary Tyler Moore," Jamie is out of her comfort zone and trying to stand up for the feminist ideals she believes in. Her eccentric team has her back and remind her that she is, in fact, the bad bitch of her dreams
Skivvies was created by 3 women from The Groundlings Main Company who took their most popular characters from the stage and put them in the workplace comedy "Skivvies", a direct to consumer lingerie start up, in the vein of Thirdlove or Shapermint.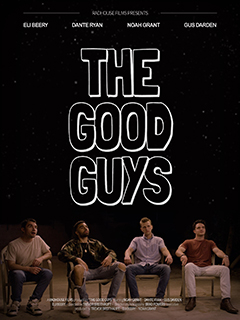 The Good Guys
(USA)
6:00 PM
Director: Trevor Breithaupt
Shorts Program 31D
The Good Guys is a Comedy Pilot made by a group of friends and roommates about a group of friends and roommates. Much like the filmmakers themselves, the characters are just trying to figure out the world of adulting. As Noah has a failed proposal to his long time girlfriend, Gus, Dante, and Eli must figure out how to deal with the fallout of their heartbroken roommate. While their intentions seem pure they just end up making things worse. Just when things seem to be turning around, Noah's ex-girlfriend complicates the situation.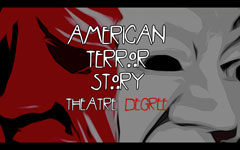 American Terror Story: Theatre Degree
(USA)
6:00 PM
Director: Rashad Addy-Davis
Shorts Program 31D
A film about life after graduating with a Theatre Degree. This cathartic piece laughs at the highs and lows of that roller coaster experience.
The four vignettes encapsulate the grind, embarrassment, alienation, and long nights of the brave souls who decide to graduate with a Theater Degree.
The director, being one of them, wanted to make something that anyone who graduated with an Art degree can relate to, and triumphantly succeeded in this dark-comedy celebration of the strength in those who are able to get through such trials, and still push on.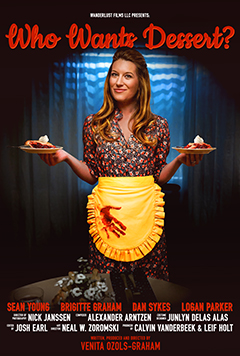 Who Wants Dessert?
(USA)
7:00 PM
Director: Venita Ozols-Graham
Drama Shorts Program 31E
'Who Wants Dessert?' is a thriller short starring Sean Young and Brigitte Graham. Annie is a young wife and mother with the perfect life. When an unexpected tragedy turns her reality upside down, help arrives in the form of a therapist assigned to her case. But nothing prepares the therapist for exactly how far Annie will go to protect her family. Sean Young (Blade Runner, No Way Out) is brilliant as the therapist, keeping the audience guessing until the very end and Brigitte Graham digs deep as her patient, with a determination to save her family at any cost.
BEST SUPPORTING ACTRESS - Sean Young 2021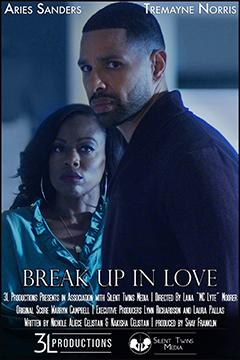 Break Up In Love
(USA)
7:00 PM
Director: Lana 'Mc Lyte' Moorer
Drama Shorts Program 31E
LANA 'MC LYTE' MOORER makes her directorial debut with the short film, "BREAK UP IN LOVE'. Set in California, Natasha and Richard Carson visit psychotherapist Dr. Ruby McIntyre in hopes of successfully consciously uncoupling.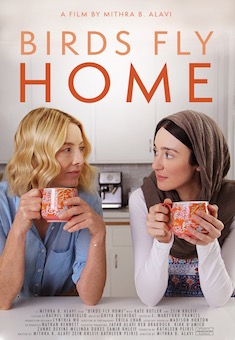 Birds Fly Home
(USA)
7:00 PM
Director: Mithra B. Alavi
DRAMA SHORTS PROGRAM 31E
When Arab-American, Leila, returns home from her first year of college in Amman, Jordan, her American mother, Karen, is surprised to see her wearing a hijab. Now mother and daughter must navigate what Leila's new found identity as a Muslim woman means for their relationship.
This film explores themes of clashing cultures, ethnocentric fear, and the relationship between parent and child.
Featuring the incredible Kate Butler (SHOCK & AWE, LBJ, BRIDGE TO TERABITHIA) starring as "Karen" alongside emerging actress Zein Khleif as "Leila", BIRDS FLY HOME is a journey of identity, belonging, and love.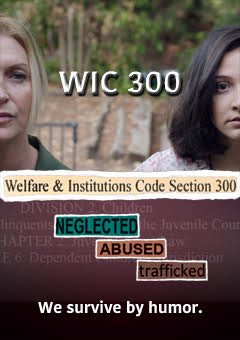 WIC 300
(USA)
7:00 PM
Director: Robert Moon
DRAMA SHORTS PROGRAM 31E
In the bustling office of a local branch of the Los Angeles Department of Children and Family Services, the largest child protective services agency in the United States, idealistic new hire Rochelle is assigned to shadow Kate, a veteran children's social worker with a low threshold for bullshit.
Following California's Welfare and Institutions Code Section 300 (WIC 300), the set of statutes that dictates when children are removed from homes due to neglect, abuse, and exploitation, the social workers turn humor to survive. Rochelle's future as a CSW is put to the test when she encounters far more than she bargained for.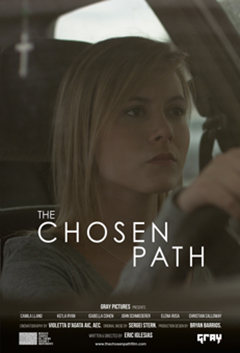 The Chosen Path
(USA)
8:00 PM
Director: Eric Iglesias
A young conservative Christian, Diana, has lived her life in a belief system that has given her comfort, security, and community, keeping her "safe and pure." Drugged, raped, and pregnant, she faces a moral dilemma.
Her rigidly judgmental cult will banish her if she has an abortion. But she is no longer "pure"; she is unmarriageable.
Shamed, she has experienced a deep and irreversible challenge to her belief system.
She must choose her path—the cross or the clinic. So begins her journey.
Lux Noctis
(USA)
9:00 PM
Director: Damiana Acuña
Genre Shorts Program 31F
In an isolated matriarchal community, Lina creates an unprecedented amount of light.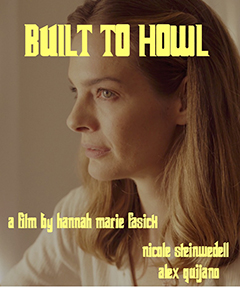 Built to Howl
(USA)
9:00 PM
Director: Hannah Marie Fasick
Genre Shorts Program 31F
As environmental and political tensions escalate, a married couple debate if they will retreat to their underground condominium.
Built to Howl is a science fiction film inspired by the surreal present, but set in the near future. Written, directed, and edited by Hannah Marie Fasick and starring Nicole Steinwedell and Alex Quijano, with cinematography by Evan M. Allen.
Aug 31st, Regal Cinemas / L.A. Live
PG - 13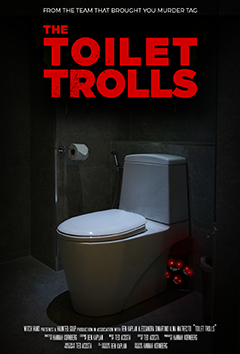 The Toilet Trolls
(USA)
9:00 PM
Director: Hannah Kornberg
Genre Shorts Program 31F
A self absorbed actor in town for pilot season rents an apartment infested with toilet trolls under control by an evil Etsy artist.
Aug 31st, Regal Cinemas / L.A. Live
PG - 13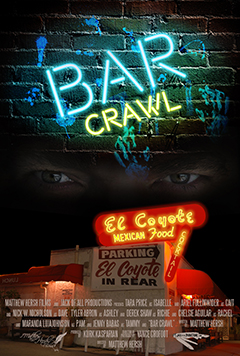 Bar Crawl
(USA)
9:00 PM
Director: Matthew Hersh
Genre Shorts Program 31F
It's girls night out as a group of friends go out on a bar crawl. That is, until things get a little crazy halfway through the night at El Coyote. The group gets separated and it becomes every woman for themselves. An ode to the feeling of 80s horror and cinema, "Bar Crawl" takes you to where you might not expect it to.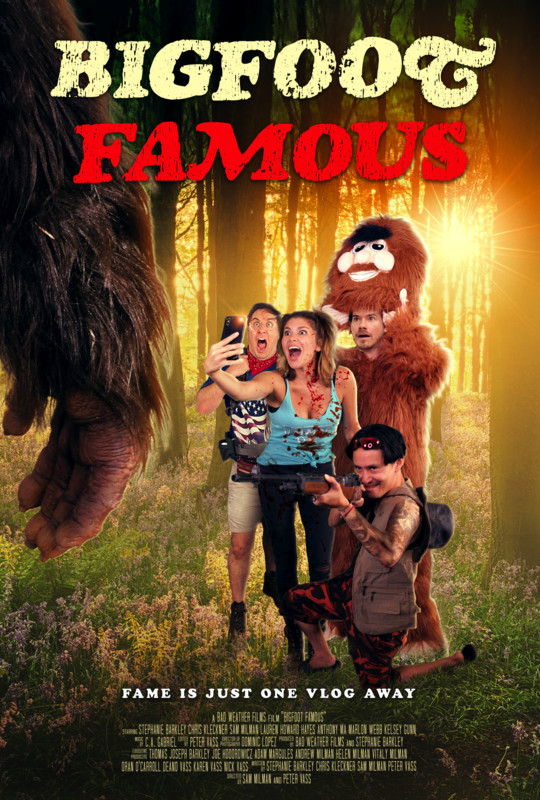 Bigfoot Famous
10:00 PM
Director: Sam Milman & Peter Vass
When a viral video of Bigfoot emerges, a once popular influencer goes on a mission to film a vlog with Bigfoot and regain her fame.